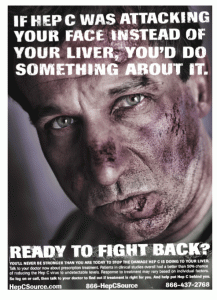 The first half of my hep c treatment flew by, but the second half seemed to drag on a bit. I've been counting down the days until it would be all over since about 5 weeks ago. In fact, I had a calendar which I made especially, in an Excel document so I could mark down my treatment period and then tick each day off as I completed it. I found this quite rewarding and motivating and it really helped to keep me on track as I found the mental side of treatment more of a challenge. Physically I have basically been fine. However, it seemed like every pill annoyingly reminded me of the disease I have/had and finally stopping treatment has provided immediate relief on that.
It was a Wednesday morning when I took my last 4 Ribavirin pills and I finally knew I could put it all behind me. Staring at the 4 little pills in my hand I clearly remembered going to see the clinic nurse for my first injection, and then listening to her explain how problematic the treatment could be… and then asking me again if I really wanted to do this. I remember being annoyed at this, having already made the decision, to then tempt me to pull out before I had even started seemed unfair. However, in my head the needle may as well already have been in my body because I had made the decision already and I knew I would see it through. And that is the way I looked at it from day one, as something I would do, get through, get over and then move on from.
Having finshed 4 days ago, now I am in the 'getting over phase'. I'm taking a week to relax a little, have a few drinks (I really missed a few beers with my mates and old man) and generally dwell in my own feelings for a while. By the end of this week however I will be moving on. I have a few things I wish to achieve in order to put this whole thing behind me and to indeed comeback better than before I even started treatment.
The first thing I want to do is get back in shape physically. I put on a lot of muscle over the course of the treatment through eating dairy (first 12 weeks on telepravir) and lifting heavy weights (I've always been a bit of a gym nut). Aerobic exercise couldn't be done to my usual levels (heamoglobin dropped a tad making this difficult) and so I put on some weight in muscle and fat. I started treatment at 97kg went up to 103 kg after 12 weeks and I am now down to 95kg. However, I intend to drop another 5kg within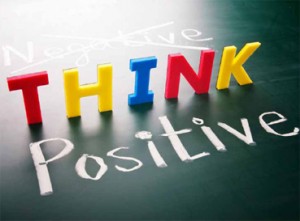 the next 2 months which should see me in very good shape for a nice long haul holiday I have planned thereafter. This is my way of moving on from my hep c treatment.
After that I shall take stock of everything and set some new goals. I know having goals like this isn't everyone's cup of tea and may even sound a bit pretentious but it works for me and helps give me a focus. Having said all this, I do feel the need to say how much I wish (not miss) to thank all of the wonderful doctors and nurses that have seen me through this procedure which has dragged on for over 2 and a half years since my first blog post and contact with the NHS, and over 5 years since I first found out about my diagnosis.
I know these people are paid to do their jobs but still against what I see as a difficult backdrop of budget cuts etc.. I feel they have done a great job managing my treatment. Anyway I digress, I thought I would share a few photos of my meds here, as a final way to say 'goodbye to them' As you can see they are all pictured here, and how wonderful and shiny they all look too! (Apologies, the wire I need to get them online has gone astray so I will have to add them at a later date, shucks, but I'm gonna post anyway as this is going out in real time and chuck in some hepc pics I like instead).
And so, what for the immediate future? Well, I haven't even had my final viral load check yet and I'm not SVR yet, but here I am getting all teary eyed about leaving it all behind. Truth is, I very much hope to still be undetectable… but I know I did as much as I can on this hep c treatment and that I will not put myself through it again if I am still detectable. I will then wait for better hep c drugs to come out in the future. This means that regardless of my test results I am certain about the future and that is a nice thing to be.
I will be posting again shortly to relay some more thoughts on treatment and of course, to inform you of any lab results that come my way. In the meantime please feel free to add you own advice and comments to any of the articles. Your comments and suggestions are very helpful for other people and myself. I want to make this as useful a resource for others to view as possible and I know that not everyone has it quite as easy as me but I'd like for my version of treatment to offer some hope to others considering doing it too.
Thanks for stopping by guys!
James