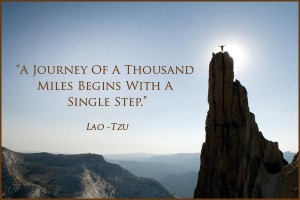 Hello, G'day, Howdy, What's Up…
Welcome to my Hep C treatment journey. My name's James and yes, that's right I have Hepatitis C and this blog is going to document my treatment of this liver disease.
Why write this blog?
Well, I guess it is for three main reasons. Firstly, I think writing my experiences down will probably help myself to understand the process and Hep C treatment better and provide an outlet for my thoughts and feelings.
Secondly, by documenting my experience it may help others in a similar position to come to terms with and understand exactly what the process is for hep c treatment and how it may affect them.
Thirdly, whilst finding out that I have Hepatitis C was certainly not the best piece of news I have ever recieved I am generally a very positive person and always try to see the opportunity in even the worst situations. In this situation I feel that if I can produce a blog that is helpful in anyway no matter how small to others, then I will at least have produced something positive out of this situation.
How can you help?
Please contribute to my Hep C treatment blog if you feel you can. Leave comments and advice for myself and others to benefit from. I have found that reading about other people's hep c treatment experiences to be very helpful and reassuring and I wish to add to the body of knowledge that is already floating around cyber space. I really want to form something worthwhile out of this experience so any help would be greatly appreciated!
This blog is going out in real time. I actually start my hep C treatment on the 14th of July 2011 so I still have another ten days or so before I start. I am not sure how often I will be posting or who, if anyone, will ever read this stuff but before I start the treatment I will try and provide a bit more background to my situation and how I arrived at this point.
I have some free time over the next few days so I will be posting with more specific details about my situation sooner rather than later….maybe even later today so I can really start to get this project moving. In the meantime I am a UK resident and the most helpful website I have found (although I do have a few issues with it, more on that some other time though) is the UK NHS website which has a lot of useful information regarding hep C treatment and is a good place to start if you are looking for info, here's the link.
Cheers for now…
James